Heidi Lasek
Business Development Representative
Hlasek@FSIservices.com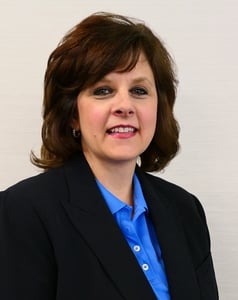 Heidi Lasek is the Business Development Representative at FSI. With over 27 years of experience, Heidi joined FSI in 2015 as the Accounting/Office Coordinator. In April 2018, Heidi transitioned into a Sales specialized role. Heidi seeks and builds new business for FSI by working with potential clients developing customized programs to suit their current needs. In addition to developing new business, Heidi is focused on serving the needs of FSI's current customer base while working closely with the Marketing Department.
Prior to working at FSI, Heidi was the Finance Manager for a retail online company for 13 years. There she managed both the Accounting and HR departments and in 2014 was awarded Manager of the Year. Heidi also worked for Four Rivers Software Systems for 11 years as an Accountant. In addition, Heidi has expertise in consulting and supporting computerized accounting systems. Heidi is a University of Pittsburgh alumni with a degree in Business Management.
Joshua Koutsky
Business Development Representative
JKoutsky@FSIservices.com
Josh recently joined FSI as a Business Development Representative. Josh's primary responsibility is prospecting to new and existing clients at FSI.
Josh studied Business Management at the University of Pittsburgh. He likes to spend his recreation time taking care of his animals, golfing, and cheering on his hometown Pittsburgh Steelers.
Kevin is a Sales Executive at FSI. He has 40+ years of experience in the healthcare industry, primarily focused on service management and CMMS software, supporting Clinical Engineering and Facilities Management.
Kevin began his career as an entry level Biomed tech in February 1979 and progressed to managing the Clinical Engineering department for Allina Health, a multi-hospital health care system in Minnesota. In 1993, he co-founded a CMMS company in Wisconsin called St. Croix Systems, which implemented software across North America and elsewhere, plus worked with industry leaders such as GE Healthcare, Fluke Biomedical, etc. Kevin's career continued in 2007 by working for a medical manufacturer, Smiths Medical; a third-party service provider, Aramark Healthcare Technologies and another CMMS company, Four Rivers Software. Most recently, Kevin was the Senior Manager at AdventHealth in Orlando, responsible for implementing the PeopleSoft ERP system to all the Maintenance Management departments. At AdventHealth, Kevin also participated in PeopleSoft software implementation into Materials Management, Finance and Human Resources.
Kevin is excited to be a member of the team here at FSI and bringing his lifetime of experience into helping demonstrate the advantages that CMS offers to Clinical Engineering and all other service management departments.